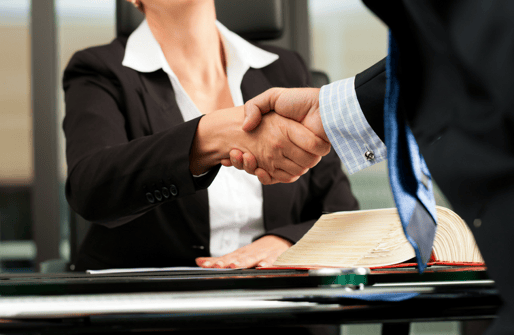 Providing exceptional service for your clients extends beyond the office. The clients you serve may look to you to make recommendations about their care, and it is important to have established relationships with providers you can trust to have your clients' best interests at heart.
With the costs of healthcare climbing, many older adults find themselves in a vulnerable and worrisome situation when it comes to getting the assistance they need. In an effort to cut costs, some are turning to third-party caregivers for their home care, but does the cost savings outweigh the risks? Experts say, "No."
In August 2017, Illinois Governor Bruce Rauner signed SB1676 into law, creating Public Act 100-0099, which aims to protect older adults from this very issue. SB1676 is a Home Health Agency Referrals amendment that seeks to protect consumers from unqualified home care referrals and unlicensed third-party caregivers.
While this new law primarily affects hospitals and nursing homes that recieve State funds, it raises some serious ethical issues for trust officers and elder care lawyers. Do those that work with older adults have a responsibility to refer their clients to qualified agencies? Do they have a duty to those they serve to outline the risks associated with hiring a third-party caregiver?
For your protection and the protection of the older adults you serve, only refer to qualified agencies that have the experience and resources to provide the care your patients need.
The LifeStyle Options Difference:
LifeStyle Options has proudly served older adults throughout Chicago and the surrounding suburbs since 1989. Our extensive caregiver pool is carefully screened, selected and trained, so you can have complete confidence when you refer your patients or clients to us. In fact, LifeStyle Options has been rated in the top 5% customer satisfaction for over a decade. Check out our reviews on Yelp, Caring.com and BBB to learn more. We attribute this success to our exceptional staff, who are guided by our strong mission, which has remained unchanged over the past 30 years:
"LifeStyle Options' mission is to provide reliable service of the highest
quality that encourages adults to be as independent as possible
and to live at home with dignity, comfort and security."
---
LifeStyle Options is pleased to provide the complete scope of in-home care services to older adults throughout Chicago and the surrounding communities.
Rest assured, we will take exceptional care of your clients!