eCaring Telehealth Tablet: Tablets are customizable per patient & diagnosis to track and monitor care. This close monitoring can help avoid readmissions. It also includes a Family Portal so family members can check in online.
Caregiving Services: A specially trained caregiver will come to your home for 8 hours a day for 5 days. The caregiver will help with medications, meals, personal care - whatever you need. The conclusion of this package of services includes a final assessment and recommendations. You will also have access to a Case Manager 24-hours a day, 7 days a week.
Affordable Package Rate: Caring at Home is an affordable, short term, no obligation way to get the help you need to successfully transition from the hospital back home. All services are included in an affordable package rate.
With Caring At Home,

older adults enjoy more successful recovery outcomes

during their transition home.
Here's what some of our clients have to say:
"I don't know what I would have done without your help! I've never emptied a catheter bag or taken a blood pressure! I was so scared; I can't thank you enough for helping us out!"
- Mary M.
"Thank you for being there when I couldn't be. There's no way mom would have been able to manage initially on her own. Now she's back to her regular routine and feeling much better. We couldn't have managed without these services."
- Ron B.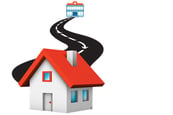 You don't have to do it alone.
Let LifeStyle Options help you transition back home - safely, securely, affordably