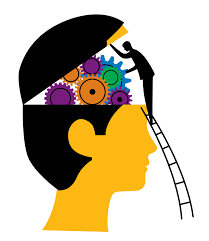 With more than 5 million Americans living with Alzheimer's, researchers are working diligently to develop effective treatments and therapies. But what can you do? Although there is currently no cure for Alzheimer's, adopting healthy habits can reduce your risk of cognitive decline and contribute to brain health. It's never too late or too early to incorporate these habits in your daily life, and research has shown that combining them can result in maximum benefits for both the brain and body. Without further ado, here are a few ways you can take a proactive approach to maintaining a healthy brain at any age:
Get Physical: Whether it's a stroll outside or an exercise class, it is important to engage in regular cardiovascular exercise. Physical activity increases blood flow to the brain and body, which not only reduces risk factors like high blood pressure and obesity, but can also significantly reduce the risk of cognitive decline. Go at your own pace, but be sure to incorporate physical activity into your daily routine.
Eat Healthy: Newly published research suggests that a specific diet called the MIND diet may reduce the risk factors for developing Alzheimer's. Developed by a Rush nutritional epidemiologist, the MIND diet is a hybrid of the Mediterranean and DASH diets. Simply put, you choose foods from "brain-healthy food groups" that include: green leafy vegetables, nuts, berries, beans, whole grains, fish, and poultry, and you avoid unhealthy food groups like: red meats, butter & margarine, cheese, pastries & sweets, and fried foods. Researchers say that even people who adhered moderately to the MIND diet, making simple, healthier swaps had a reduction in their risk for Alzheimer's.
Socialize: Depression and loneliness can lead to mental decline, which is why taking care of your mental health is vital to your overall health. Spending time with family & friends, joining a club, and attending local events can help you stay socially active and get more enjoyment out of life. Check out your community's website or park district for ways you can make connections and get involved.
Train Your Brain: Do you enjoy crossword puzzles, jigsaw puzzles or playing strategy games? All these activities are great for keeping your brain active and engaged! In fact, there are lots of great ways to give your brain a workout. Research shows that even simple changes like taking a new route home or brushing your teeth with the opposite hand can strengthen brain function. From learning new skills and taking classes to mental math and testing your recall, explore new ways to sharpen your mental skills every day.
In an effort to spread awareness, the Alzheimer's Association asks that everyone take time to learn and share the facts about Alzheimer's. For additional information and resources, visit ALZ.org. We can all become a part of the solution to this disease. Spread the word!
If you or your loved one are in need of Dementia or Alzheimer's Care, LifeStyle Options can help!
---

About LifeStyle Options
Founded in 1989, LifeStyle Options is one of the oldest and largest, nurse owned & operated private duty home care agencies in Illinois. With over 300 highly experienced and trained homecare professionals, CNAs, and RNs on staff, they have earned a reputation for providing exceptional service to clients throughout the Greater Chicagoland area, enabling older adults to safely remain in the comfort of their own home.