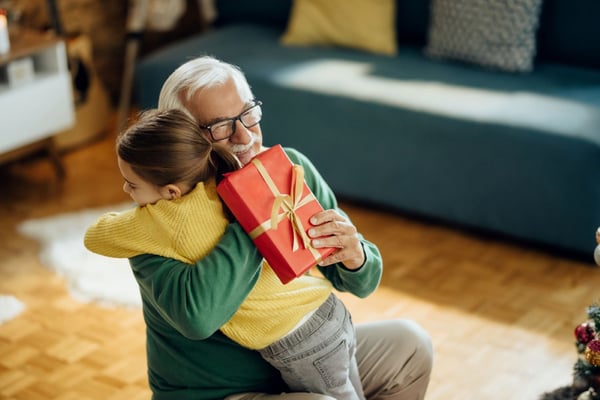 "Remember, there's no such thing as a small act of kindness. Every act creates a ripple with no logical end."
- Scott Adams
For many, the holidays are a time to celebrate with family and friends during joyous gatherings. However, many seniors and at-risk individuals find themselves with few, if any, family or friends with whom to share the holidays with. In fact, the holidays can be one of the most depressing times of the year for older adults. The holidays can be a reminder of loneliness, especially to those who have lost a loved one who would have otherwise shared in the holidays.
Studies have shown that a lack of productive social and emotional ties can be harmful and even deadly to older adults. Isolation and loneliness are connected to a wide variety of health problems including heart problems, high blood pressure, depressions, compromised immune systems, and dementia; each of which is linked with early death.
During the holiday season, there are many things you can do to assist those around you in need of connection including:
Stop by and visit someone without local friends or family.

Invite a lonely family member to your holiday event.

Provide information for local Meals on Wheels programs that provide nutrition to older adults.

Surprise them with a gift or pre-cooked meal for them to enjoy.

Search for Senior Assistance programs in your area and find opportunities to help those in need around you.



It's important to recognize and help those around us that may not be able to enjoy the holidays.
---

Founded in 1989, LifeStyle Options is one of Illinois' largest, licensed private duty home care agencies. With a staff of highly experienced and trained homecare professionals, CNAs, and RNs, they have earned a reputation for providing exceptional service to clients throughout the Greater Chicagoland area and Sun City, Arizona.
LifeStyle Options joined the Addus family of companies in 2018. This partnership allows LSO to continue to support older adults with the care and services they need to safely remain in the comfort of their own homes, while providing additional resources in home health, palliative care, and hospice.