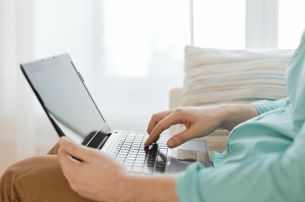 At LifeStyle Options, technology is about more than just newer and better tools; it is about using innovation to provide our clients with a level of quality home care that is second to none.
We work to stay abreast of the latest industry advancements, so we can remain at the forefront of private duty home care in Chicago and Sun City, AZ.
Here are just a few of the systems and technologies we use to better serve our clients:
Telephony:
Telephony is the front end of our sophisticated system. All our caregivers log in from the client's phone, so we know exactly when they arrive and when they leave. This not only allows us to provide accurate billing, but it helps us ensure exceptional care. For example, if a caregiver is stuck in traffic and doesn't arrive on time for their shift, we are alerted by the system and can take appropriate action.
Schedule Driven Billing:
Our clients tell us all the time how much they love our billing system! Schedule driven billing gives you the name, the hours, the rate for every caregiver. This allows you to easily understand your bill and quickly reference who provided care, and when.
Family Portal:
Using our secure Family Portal gives you the ability to view your invoices and financial information, as well as your loved ones' schedule and Plan of Care. It also is a simple way to communicate with us, both while we're in the office and when we are on call.
eCaring Tablet: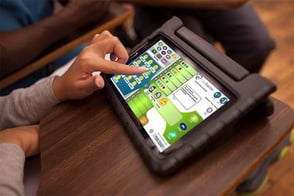 Offered with our Caring At Home program, and as an optional service for our private duty clients, the eCaring Tablet allows family members to track their loved one's care with real time access. The client's eCaring Tablet contains their personal care plan, and their caregivers input they type of services they provide (i.e. medication reminders, meal prep, showering & personal care, etc.) Data is accessible to designated family members, and is monitored by our LifeStyle Options Care Managers.
If you have questions about our technology or the care we provide,
contact us today!