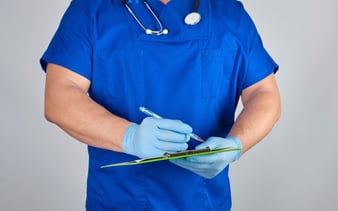 As Illinois businesses begin to reopen, companies are turning to proactive screening services in order to keep employees safe and ensure business continuity.
LifeStyle Options is pleased to support these efforts by providing pre-shift employee health screening, as well as visitor screening services to businesses throughout Illinois, including Chicago and the surrounding suburbs. Our occupational health support services are designed to prevent the further spread of COVID-19 and help Illinois companies reduce exposure rates and maintain best practices for safe operation. Employee screening programs focus on meeting the "return to work safely" guidelines and are based on CDC recommendations. They include:
On-Site Temperature Checks: Prior to the start of the shift, a trained, LifeStyle Options professional will take each employee's temperature with a no-contact thermometer to ensure no one who is presenting a fever is permitted to clock in.
Health Screening: Employees will be asked to fill out a brief questionnaire. Our staff is trained to identify the signs and symptoms of at-risk employees, and will alert company management of any employees who fail to meet screening requirements for safe work operation.
Documentation: LifeStyle Options will maintain and provide necessary documentation of screening services, while maintaining HIPAA standards and protecting the Personal Health Information of your employees.
Whatever the size and scope of your business, LifeStyle Options will evaluate your facility and needs to provide guidance on proper screening setup and scheduling. While each industry has unique requirements, we understand that all Illinois businesses require effective and efficient employee screening programs with minimal disruption to normal business operations. Our pre-shift and visitor screening services are designed to provide just that. Contact us to get started.